Click Below for our Monthly Newsletter!
Click For More Information About Our Christmas Golf Lessons Sale!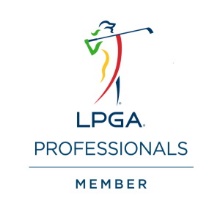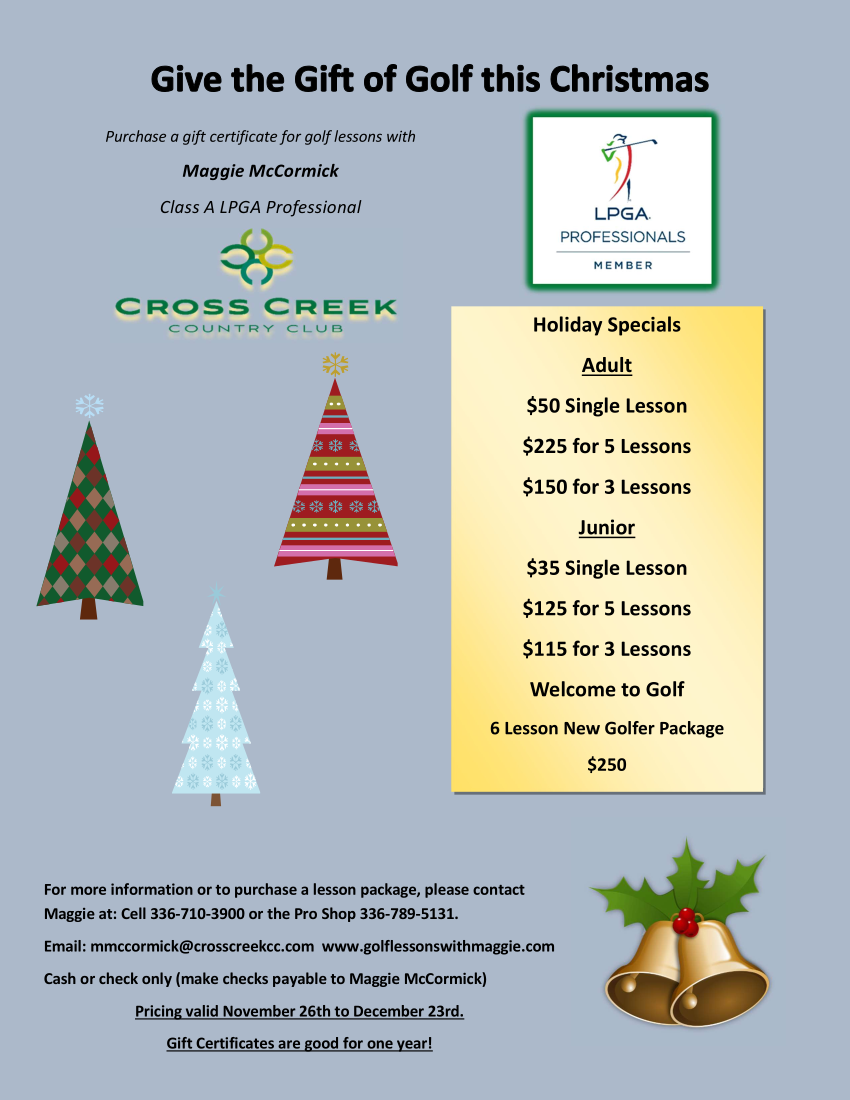 Whether you are new to the game of golf or you have been playing for years, you'll want to join the LGA at Cross Creek. The LGA starts back on 5/5/21 and plays every Wednesday. This is a friendly and inclusive group – all ages and abilities are welcome! Annual dues are $25 and includes weekly clinics conducted by Maggie McCormick (LGA Pro) and Tim Brant (Head Golf Professional). Members of the LGA can participate in many tournaments this season. Anyone who wishes to participate in our optional hole in one buy in pot can contribute an additional $5. The pot is currently at $1,000!!  The Annual Dues will also include the greens fees for non-members.
Email LGA President Glenda White at crosscreeklga@gmail.com for more information or to sign up.
The Annual Couples Invitational Golf Tournament, sponsored by the CCCC Ladies Golf Association, is just around the corner on Saturday, October 9!   Couples will play in a fun, two-person Captain's Choice format.  The entry fee of $125 per couple includes golf, carts, dinner, and cash prizes.   
Tee time is 1:00 on Saturday, October 9, with dinner immediately following play in the Pavilion. 
Entry forms are available in the Pro Shop.  You may designate the couple you would like to play with or we will pair you up.   Teams are flighted by handicaps. 
Sign-up deadline is September 29.   
If you have questions, contact the Pro Shop (336-789-5131) or Tournament co-chairmen Alice Connolly (336-407-7495) or Glenda White (336-710-2363).